Packing Tips For Moving & Storage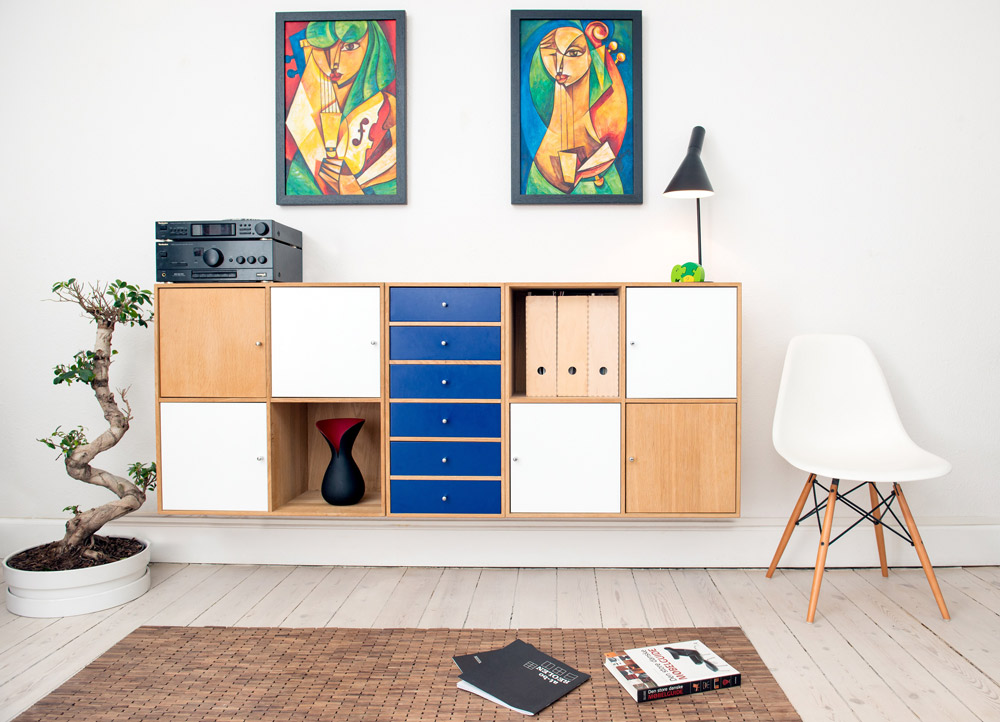 Even if you've never moved houses or apartments, you can imagine the hassle that comes with packing up everything and relocating it. After all, what are the odds that every single thing you own will make it safe and sound to your new place? In this article, we'll show you the best ways to catalog your belongings when the time comes, so you can limit confusion…or the odds of a dreaded moving accident.
But first, why is organization a good idea when you're moving? Moving companies are pretty safe and cautious for the most part, and no one knows how to handle your belongings like you. That being said…accidents can happen no matter what. Personal organization is a good backup plan in case any of your items get lost or stolen.
It's a good idea to make as many lists as you can, more than you think you'll need. Most experts and companies agree that you should make a giant binder or planner to better structure your move to the Central Arkansas area. Add checklists that you can either find online or make yourself, as well as dates that you'll plan to shut off utilities, important documents such as birth certificates and loan documents, receipts, moving companies – which you should also research to find the best deals and warranty plans – and absolutely anything else you can think of.
You may have also heard of a "survival box" – a box filled with all the essentials you'll need for a given situation. But how does this apply to moving? In this case, it suggest you take a box and fill it with the very first things you'll need in your new home. This may include bedding, power chargers, toiletries, even toys if you have kids. You'll want to fill the box first and load it onto the truck last, so it'll be the first thing you unpack in your new home.
When it comes to actually packing the boxes, you'll have a good bit of freedom in how to pack different things. The "best" way to pack varies by the sources you look at, but it's up to you to do your research and figure out the method that works best for you. However, there are a few rules of thumb that you consider, no matter what your methods are.
To start, you'll want to use the right-sized boxes for the individual items you pack. In all the stress of packing and unpacking, the last thing you want during a move is to throw out your back lifting an obscenely large box full of books or other heavy objects. So it's a good idea to pack heavier items in smaller boxes, and save the bigger boxes for lighter items. Your movers – and your body – will thanks you later.
Use clothing and towels as padding for breakable objects, or simply as a way to fill empty spaces in boxes to keep other items from knocking around in the boxes. It's important to keep all your items snug in the boxes, but particularly glassware, anything with a stem or something sticking out that could break, or anything along those lines. Once you've packed your boxes, tape the top AND bottom seams of each box with strong tape for added security.
But HOW should you pack your boxes? This is where lists come in: you'll want to keep an itemized record of items by category: kitchen appliances, electronics, etc. The more detailed and extensive, the better. Keep records like this in your planner or folder we talked about above, but it's also a good idea to keep electronic records on your phone or laptop for easier access.
Experts vary on how to categorize various items for packing, but many seem to agree that your best bet is to pack your items by room. Some people suggest packing by category, and while this might make for a more fun time packing, it's not necessarily the most efficient way to unpack. Packing items by room makes it easier to keep track of your items, so it's important to label the boxes clearly and with a description of each box's contents.
When you're packing your stuff in the truck, pack the heavy boxes on the bottom near the front of the truck – on the bottom so they don't crush lighter items, near the front to balance out the truck. And lastly, keep a positive attitude! Confidence is key in a change as big as this, so a can-do attitude goes a long way in assuring yourself – and your fellow movers – that moving can be as simple as you make it.